About Us
Understanding Canadians' media consumption: who, what, where when and how we watch or listen. Numeris is a leading data company providing audience data and insights capturing media behaviours in a cross-media world for the Canadian media industry. As a not-for-profit Joint Industry Committee (JIC), Numeris leads the development and delivery of audience measurement solutions answering the needs of the Canadian media industry and aligned with global standards.
Today, with more and more content available and more and more ways of accessing it, consumers are everywhere, constantly jumping from one platform or device to another, making it challenging to understand the true consumer journey and audience behaviours of video, audio or cross-media.
As a leader in cross-platform, cross-media measurement in Canada, Numeris is uniquely positioned to design and deliver best-in-class audience measurement solutions specifically developed to offer a complete understanding of video and audio audience behaviours, by platform and device.
Fully compliant with Canadian privacy and data protection laws, Numeris uses sophisticated data tracking and measurement technologies to holistically measure linear and digital consumption by demographic, market and device. We provide our clients transparent, standardized and relevant characteristics of audience behaviours to better inform mixed media planning, audience targeting and content optimization.
Our Contributors
Did you ever wonder how we know who is listening to audio or watching video? Or, how media companies understand who their Canadian audiences are? Numeris uses world-class, innovative technologies and methodologies to do just that. We randomly invite Canadians from across the country to share not only what content they listen to and watch, but also where and how they do it.
Privacy Policy
Privacy is our highest priority. Maintaining our integrity is critical to our business and we are committed to adhering to strict privacy standards. For full details, view our Privacy Policy.
Our Partners
Recognized as a world leader in audience measurement, Numeris partners with other leading measurement organizations to deliver best-in-class cross-platform, cross-media solutions to our clients.
Click on our partners below to learn more:
Our Partners
Recognized as a world leader in audience measurement, Numeris partners with other leading measurement organizations to deliver best-in-class cross-platform, cross-media solutions to our clients.
Click on our partners belowto learn more:


Kantar is the world's leading evidence-based insights and consulting company. We have a complete, unique and rounded understanding of how people think, feel and act; globally and locally in over 90 markets. By combining the deep expertise of our people, our data resources and benchmarks, our innovative analytics and technology, we help our clients understand people and inspire growth.
Numeris has partnered with Kantar extensively for many years for data science expertise and licenses Kantar software for collection, processing and analysis of audience data. Kantar also supplies FocalMeters, that allow passive measurement of media consumed over the Internet.


Triton Digital® is the global technology and services leader to the digital audio and podcast industry. Operating in more than 80 countries, Triton provides innovative technology that enables broadcasters, podcasters, and online music services to build their audience, maximize their revenue, and streamline their day-to-day operations. In addition, Triton powers the global online audio industry with Webcast Metrics®, the leading online audio measurement service and Podcast Metrics, one of the first IAB certified podcast measurement services in the industry. With unparalleled integrity, excellence, teamwork, and accountability, Triton remains committed to connecting audio, audience, and advertisers to continuously fuel the growth of the global online industry.
Numeris partners with Triton Digital on Numeris' audio strategy. As part of this initiative, Triton collects, validates, and normalizes broadcaster audio streaming 'big-data'.


Nielsen Holdings plc (NYSE: NLSN) is a leading global data and analytics company that provides a holistic and objective understanding of the media industry. With offerings spanning audience measurement, audience outcomes, and content, Nielsen offers its clients and partners simple solutions to complex questions and optimizes the value of their investments and growth strategies. Audience is Everything™ to Nielsen and its clients, and Nielsen is committed to ensuring that every voice counts. An S&P 500 company, Nielsen offers measurement and analytics services in 57 countries.
Numeris and Nielsen also have a long-standing partnership. Today, Nielsen provides watermarking and portable people meter (PPM) technology, that facilitate passive measurement of linear and live streaming audio and video audiences.


NLogic turns data into action as Canada's leading provider of audience analysis tools and data for the TV and radio broadcast industry, media agencies and advertisers. Its services range from desktop and cloud-based applications to custom services that support data and system integration needs. NLogic has the data, technology, and expertise to create quicker and easier ways to find out what, where and when audiences are watching and listening. At the heart of what they do is helping clients make sense of audiences. NLogic is a wholly owned subsidiary of Numeris.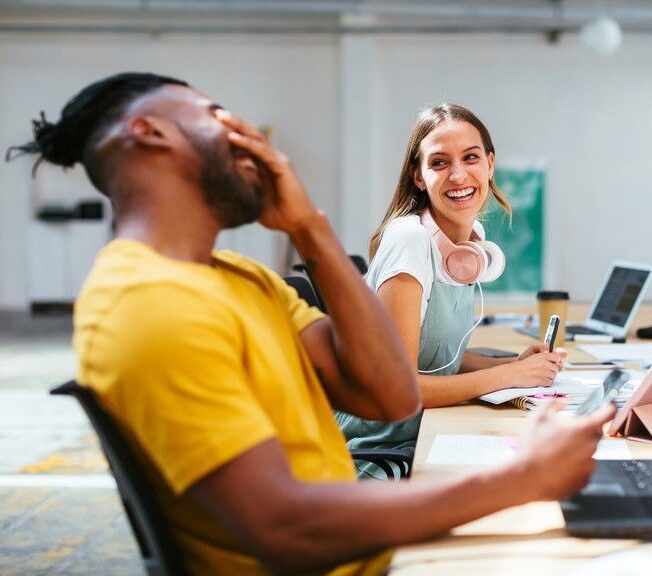 Working at Numeris
Providing the Canadian media industry with the best-in-class audience measurement solutions calls for the best people. Interested in working with us?