For all media inquiries, please contact:
Karen McDonald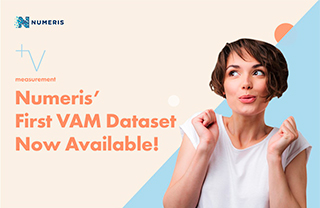 Numeris Releases First VAM Dataset
Numeris' first VAM dataset is now available!
Published: November 2021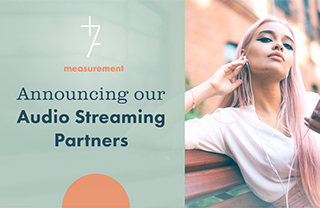 Audio Streaming Partners Announcement
Numeris selects technology partners for audio streaming service proof of concept.
Published: May 2021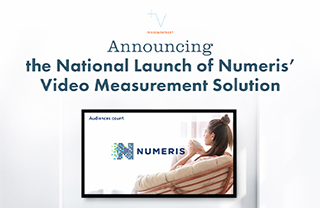 Video Measurement Solution Announcement
Announcing the National Launch of our Video Measurement Solution.
Published: January 2021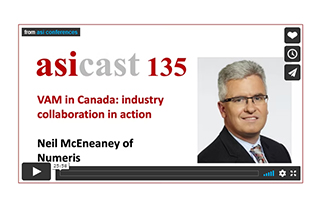 Published: February 2022 | Source: asi
"asiCast 135: VAM in Canada – industry collaboration in action"
Neil McEneaney, Numeris President and CEO and Richard Marks, asi Research Director discuss how Numeris brought cross-platform measurement to Canada and what the next steps are in our cross-media vision.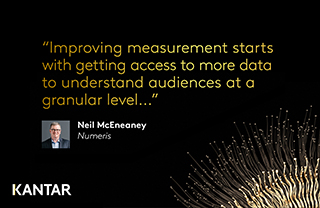 Published: January 2022 | Source: Kantar.com
"Pathways to progress in audience measurement: from talk to action"
President and CEO of Numeris, Neil McEneaney, participated in a discussion about the future of audience measurement at Kantar's World Audience Summit held in Fall 2021.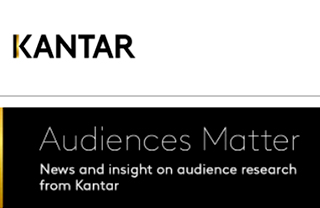 Published: December 2021 | Source: Kantar Newsletter
"Numeris launches cross-platform video measurement in Canada"
The launch of VAM, Numeris' cross-platform video solution, was included in the December edition of Kantar's Audiences Matter newsletter, which provides updates on the industry's media research solutions.
Have a Question?
Get in touch with us and we will be happy to help.