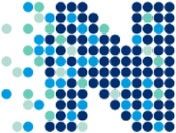 At Numeris, respecting privacy is an important part of our commitment to respondents and the general public. This privacy policy ("Policy") describes our practices specific to the collection and use of your personal information when you participate in our ongoing meter panel or track your viewing and listening habits manually for one of our diary or ad-hoc surveys. This Policy also covers the collection and use of information for this website, www.numeris.ca.
Numeris encourages you to periodically review this Policy. If any changes are made to this Policy, Numeris will revise the "Last Updated" date that is indicated at the end of this Policy.
Participation as a Respondent
YOUR PARTICIPATION IS CONFIDENTIAL
Any time you participate, either as a survey respondent or in our ongoing meter panel (by carrying a Personal People Meter), and whenever you interact with Numeris, whether in person, by telephone, mail or electronically, you can be assured that your individual responses will be securely stored, kept confidential and that your personal identifying information will never be released without your express permission.
You are free to choose whether or not to participate in a survey and free to discontinue participation at any time.
DISCLOSURE OF DATA TO THIRD PARTIES
We do not share personally identifiable information with our members and licensees. Only aggregated, anonymized data are included in our insights, reports and analyses. Your personal identifying information will never be sold to anyone.
We may employ third party companies to facilitate specific services, such as for delivery of our mailings. These third party service providers may have limited access to your information only to perform these services on our behalf and are contractually bound to Numeris not to disclose or use it for any other purposes and must comply with this Policy.
DATA SECURITY
We have in place technical and administrative measures to protect the data in our control. These include, among other things, limiting who within Numeris are allowed to have access to data, using technology measures like firewalls, encryption, malware protection, and intrusion detection, and holding our employees accountable for maintaining safe data-handling practices.
DATA RETENTION
Numeris will retain your personal information only for so long as required to fulfil the need for which it was collected, unless a longer retention period is required by law.
DO NOT CALL LIST
As a market research agency in Canada, we are exempt from the Canadian Radio-Television and Telecommunications Commission (CRTC) National Do Not Call list. Details regarding this exemption are available on the National Do Not Call List website here: www.lnnte-dncl.gc.ca/en/Consumer/Who-Can-Still-Call-You. Despite this exemption, Numeris maintains its own internal Do Not Call list and quickly responds to requests from individuals who do not wish to be contacted by our organization.
Use of the Site
INFORMATION WE COLLECT
When visiting the Numeris site (Site), we automatically receive information about your visit, including your Internet Protocol (IP) address, the browser you used (including browser type, version, and your underlying operating system), information stored in cookies, the date and time of your visit, and possibly the web page you visited immediately prior to visiting the Site. Your IP address is identified and logged automatically in our server log files whenever you visit the Site, along with the date and time of the visit and the page(s) that were visited.
We use IP Addresses for purposes such as calculating Site usage levels, helping diagnose server problems, and administering the Site.
COOKIES
Cookies allow a web server to transfer data to a computer for recordkeeping and other purposes. We use cookies and other technologies to facilitate your ongoing access to and use of the Site during each browser session. The cookies that we use are designed to remember you from page to page as you access our Site. The Numeris cookies that we use will be automatically deleted when you close your browser session once you have finished using the Site.
If you do not want information collected through the use of cookies, there is a simple procedure in most browsers that allows you to decline the use of cookies. Some features of the Site may not work properly if you decline the use of cookies. To learn more about cookies, please visit http://www.allaboutcookies.org/.
ANALYTICS
We use Google Analytics to help us analyze how visitors use the Site. Among other things, Google Analytics collects information about the number of visitors to the Site, the webpage that referred visitors to the Site, and the pages that visitors view within the Site.
In addition to our use of Google Analytics, we may disclose your information to third party service providers who provide services such as data analysis, infrastructure provisioning, IT services and other similar services to enable them to provide services to Numeris.
To opt out of being tracked by Google Analytics across all websites, visit: http://tools.google.com/dlpage/gaoptout.
Contact Us
If you have any questions or concerns about how your privacy is protected at Numeris, please contact Jacques Gaboury, Privacy Officer, by e-mail at privacy.officer@numeris.ca or by mail at 1500 Don Mills Rd., Third Floor, Toronto, Ontario M3B 3L7.
Last Updated: December 9, 2022

Have a Question?
Get in touch with us and we will be happy to help.