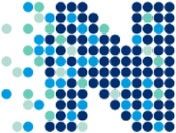 At Numeris, respecting privacy is an important part of our commitment to our diary respondents, meter panelists, and to the general public. This privacy policy ("Policy") describes our practices specific to the collection, use and disclosure of your personal information when you participate in our ongoing meter panel or track your viewing and listening habits manually for one of our diary or ad-hoc surveys (referred to in this Policy as "Respondents"). This Policy also covers the collection and use of information for the website www.numeris.ca.
Numeris encourages you to periodically review this Policy. If any changes are made, Numeris will revise the "Last Updated" date that is indicated at the end of this Policy.
Numeris 10 Privacy Principles
Numeris privacy practices are grounded on the following 10 Privacy Principles:
1. Accountability
Numeris is committed to fully complying with its obligations under applicable Canadian and provincial privacy legislation.
Numeris has appointed a Privacy Officer, Jacques Gaboury, who oversees compliance with these regulations. His contact information is set out below.
2. Identifying Purpose
The purposes for which personal information is being collected will be identified by Numeris before or at the time of collection.
3. Consent
Consent from the individual will be obtained before any personal information is collected. Numeris will inform the individual of the information to be collected, the purpose for its collection, its intended use and whether and with whom it will be shared.
An individual can withdraw their consent to the collection of personal information at any time and Numeris will inform the individual of the implications of such withdrawal. The implications of such withdrawal will vary, depending on the individual involved and the legal, contractual and technical circumstances surrounding the request.
While withdrawal of consent should normally prevent the further collection of personal information, there will be circumstances where we may need to retain some information about an individual who has withdrawn consent. For example, the "do not call" list of phone numbers maintained by Numeris will be retained for individuals who have requested no further communication from Numeris. Moreover, other laws may require that information be retained.
4. Limiting Collection
Numeris will collect only such personal information as is necessary for the identified purpose.
5. Limiting Use, Disclosure and Retention
Numeris shall not use or disclose personal information for purposes other than those for which it was collected, except with the consent of the individual or as required by law.
Whenever possible and appropriate, Numeris shall remove directly identifying information as soon as reasonably possible after it has been collected.
Numeris will retain your personal information only for so long as required to fulfil the needs for which it was collected, unless a longer retention period is required by law. Numeris will securely destroy your personally identifiable information in accordance with our records retention policy, however we do retain aggregated data and statistics for longer periods.
Except as required or permitted by law, whenever disclosure of personal information is to be made by Numeris to a third party, the consent of the individual will be obtained and Numeris will take reasonable steps to ensure that such third party has personal information privacy procedures and policies in place that are at least comparable to those implemented by Numeris. Numeris will use contractual and other appropriate means, including onsite audits, risk assessments and due diligence reviews, to ensure that a comparable level of protection is provided by third parties to whom Numeris transmits personal information.
6. Accuracy
Any personal information collected shall be as accurate, complete and up to date as is necessary for the purposes for which it is to be used. Individuals providing personal information to Numeris shall be afforded an opportunity to update and/or correct the personal information provided.
7. Safeguards
We have in place technical and administrative measures to protect the data in our control. These include, among other things, limiting those within Numeris allowed to access to data, using technology measures like firewalls, encryption, malware protection, and intrusion detection, and holding our employees accountable for maintaining safe data-handling practices. Access to user data is strictly limited to specific individuals trained to respect privacy. The access given to these employees is restricted to their need for such information for business purposes. A log of those who accessed the data is maintained and monitored to prevent security breaches.
However, no security measure or modality of data transmission over the internet is 100% secure. Although we strive to use commercially acceptable means to protect your personal information, we cannot guarantee absolute security. A breach of security safeguards can result in such risks as phishing and disclosure of your personal information. In such cases, we act promptly to mitigate the risks and inform you where there is a real risk of significant harm, or as otherwise required by law.
8. Openness
Numeris will make readily available to Respondents specific information about its policies and procedures relating to the collection and management of personal information.
9. Individual Access
A Respondent shall be able to challenge the accuracy and completeness of the information and to have it amended as appropriate.
In order to safeguard personal information, a Respondent or other person seeking access may be required to provide sufficient identification information to permit Numeris to account for the existence, use and disclosure of personal information and to authorize access to the individual's file.
Any such information will be used only for this purpose.
Numeris will respond to an individual's request within a reasonable time frame and will provide the requested information or make it available in a format that is generally understandable.
10. Challenging Compliance
Respondents shall be able to address a challenge concerning compliance with the above principles to the Privacy Officer. Numeris will investigate all complaints concerning compliance with these principles. If a complaint is found to be justified, Numeris will take appropriate measures to resolve the complaint including, if necessary, amending its policies and procedures. The Respondent or other individual who provided the personal information will be informed of the outcome, and the changes implemented as a result of the investigation regarding his or her complaint.
Participation as a Respondent
Any time you participate as a Respondent, either as a survey respondent or in our ongoing meter panel (by carrying a PersonalMeter and/or installing a FocalMeter), and whenever you interact with Numeris, whether in person, by telephone, mail, or electronically, Numeris takes steps to protect the confidentiality of your individual responses.
You are free to choose whether to join a meter panel or participate in a survey and free to discontinue participation at any time.
INFORMATION WE COLLECT
We may collect the following information from or about you and your household:
During our recruitment process, we gather information about you and your household by phone, such as name, home address, phone number, email address, and some demographic information such as home language, age and sex of each household member. We may also collect information about your devices that can play video or audio (e.g., TV sets, type of devices) and basic information about how your household accesses TV content and connects to the internet (e.g., TV and internet service providers).
Through questionnaires we collect additional demographic information (e.g., marital status, education, working status), your responses to certain behavioural and preferences questions (i.e., shopping behaviour), and your TV and online viewing habits or listening habits.
Through the equipment we provide to you and your household (Personal Meter and FocalMeter), we collect information about TV programs and online videos watched by you and your household (e.g., station, program and season), as well as audio listened to, and on what devices you viewed online video content.
HOW WE USE YOUR INFORMATION
We collect and use the information described in the "INFORMATION WE COLLECT" section above for the following purposes:
contacting you with respect to your participation and answering your questions and concerns;
sending you equipment to measure your audio and video consumption; and
as otherwise permitted or required by applicable law.
Information about you and your household will be combined with that of other participants to generate ratings and reports, including analyses, statistics and conclusions about Respondents' preferences, interests and behaviours (collectively, "Insights"). Insights are only generated about groups of people, not individuals or individual households. Insights are made available to third party subscribers, including broadcasters, advertising agencies and advertisers, who may use the Insights for their own business purposes, such as to build and execute advertising campaigns, to conduct data analytics, to make programming choices, and to market and sell advertising slots.
HOW WE DISCLOSE YOUR INFORMATION
Third Parties
We may share the information collected (as described in the "INFORMATION WE COLLECT" section above), or communicate this information to, third parties as follows:
In order to process data collected from Respondents, we may share their personal information with or communicate their personal information to certain subcontractors who assist with data processing.
We provide our software-provider partners with demographic, viewing, and listening data from which Respondents cannot be identified. Our partners include the data in their software solutions through which our subscribers and licensees access Insights. A current list of our partners can be found at: www.numeris.ca/software-providers.
We may transfer or communicate Respondents' personal information to other third-party service providers, including:

mailing, courier and printing;
delivering or managing rewards to participants;
facilitating electronic communications; and
supporting our panel operations, such as household call management.
Our Employees
Your information will be accessible to our employees who have a need to access or use such information in order to perform their duties and responsibilities, including call center employees to invite people to participate in our surveys or panels, employees who manage and support the Panel, and authorized IT employees.
No Sale of Your Personal Identifying Information
Your personal identifying information will never be sold to anyone.
LOCATION OF PROCESSING AND STORAGE
Your personal information will be processed and stored in Canada, on Numeris' own servers and those of its cloud storage service provider.
We collect information from across Canada including Quebec. If you are located in Quebec, please note that your personal information could be communicated outside Quebec, but at all times will remain in Canada.
YOUR RIGHTS
Subject to applicable law, you have the right to (i) request access to and/or correction/rectification of your personal information; and/or (ii) withdraw your consent to our continued use, communication or sharing of the personal information we have collected from or about you.
You may contact our Privacy Officer, Jacques Gaboury, by email at privacy.officer@numeris.ca or by mail to 1500 Don Mills Rd., Third Floor, Toronto, Ontario M3B 3L7, if you (i) have any questions or complaints about our collection, use, communication or sharing of your personal information; (ii) wish to request access to or correction/rectification of your personal information, subject to legal limitations; or (iii) wish to withdraw your consent to our continued collection, use, communication or sharing of your personal information, subject to contractual and legal limitations.
You may discontinue participating in a meter panel at any time by contacting your Panel Administration Team:
Or by mail to: Panel Administration, 800 René-Lévesque Boulevard West, Suite 840, Montreal, QC, H3B 1X9.
DO NOT CALL LIST
As a market research agency in Canada, we are exempt from the Canadian Radio-Television and Telecommunications Commission (CRTC) National Do Not Call list. Details regarding this exemption are available on the National Do Not Call List website here: www.lnnte-dncl.gc.ca/en/Consumer/Who-Can-Still-Call-You. Despite this exemption, Numeris maintains its own internal Do Not Call list and quickly responds to requests from individuals who do not wish to be contacted by our organization.
Use of the Site
Our Site uses various technologies to collect and process personal information from visitors. This section explains how we handle this information and what choices you have.
Information you provide to us voluntarily
When you fill out a form on our Site, such as a contact form or subscription to Numeris communications, we collect the information you provide, such as your name, email address, phone number, etc. We use this information to respond to your inquiries or send you our communications and do not share it with any third party. You can unsubscribe from Numeris communications by clicking the Unsubscribe link at the bottom of our emails.
Information we automatically collect
When visiting the Site, we automatically receive information about your visit, including your Internet Protocol (IP) address, the browser you used (including browser type, version, and your underlying operating system), information stored in cookies, the date and time of your visit, and possibly the web page you visited immediately prior to visiting the Site. Your IP address is identified and logged automatically in our server log files whenever you visit the Site, along with the date and time of the visit and the page(s) that were visited.
We use IP Addresses for purposes such as calculating Site usage levels, helping diagnose server problems, and administering the Site.
Cookies and similar technologies
Cookies are small text files that are stored on your computer or mobile device when you visit a website. We use cookies and other technologies to facilitate your continuous access and use of the Site throughout each browsing session. We use first-party cookies on our website, set by us, to remember you while you navigate through different pages on our Site. We use both session and persistent cookies on our website. Session cookies are temporary and will be automatically deleted from your device once you close your browser. Persistent cookies have a specific expiration date, and they will remain on your device until the specified date is reached or until you delete them manually. Our cookies have different expiration periods, depending on their purpose. Some cookies may expire after a single browsing session, while others may have a longer lifespan, up to one year. We do not use third-party cookies, which are set by a website from a different domain, for targeting or advertising purposes.
If you do not want information collected through the use of cookies, there is a simple procedure in most browsers that allows you to decline the use of cookies. Some features of the Site may not work properly if you decline the use of cookies. To learn more about cookies, please visit www.allaboutcookies.org.
We may also use pixels in our email communications that we send to you. These technologies may track whether you open, read, or click on the links in our emails. We use this information to measure the effectiveness of our email communications. You can unsubscribe from Numeris communications by clicking the Unsubscribe link at the bottom of our emails.
Analytics
We use Google Analytics to help us analyze how visitors use the Site. Among other things, Google Analytics collects information about the number of visitors to the Site, the webpage that referred visitors to the Site, and the pages that visitors view within the Site.
In addition to our use of Google Analytics, we may disclose your information to third party service providers who provide services such as data analysis, infrastructure provisioning, IT services and other similar services to enable them to provide services to Numeris.
To opt out of being tracked by Google Analytics across all websites, visit: tools.google.com/dlpage/gaoptout.
Third party websites
The Site contains links to third-party websites. These companies may collect information about you when you interact with their content or services. We are not responsible for the practices of these companies. Please consult their privacy policies to learn about their practices.
Last Updated: August 30, 2023

Have a Question?
Get in touch with us and we will be happy to help.